Here's why you need to visit Tulum
Wednesday, 11 August 2021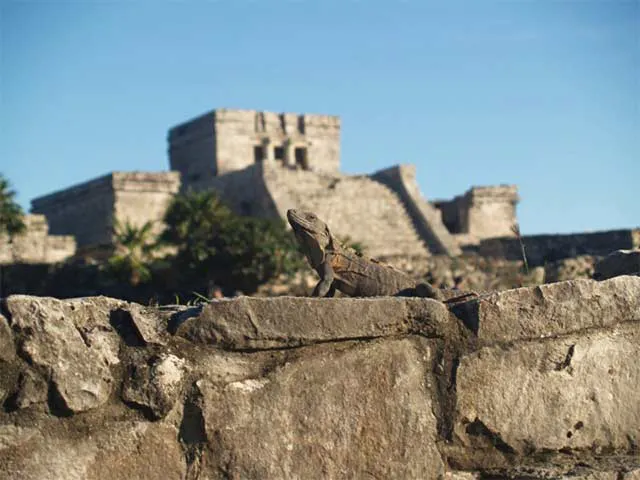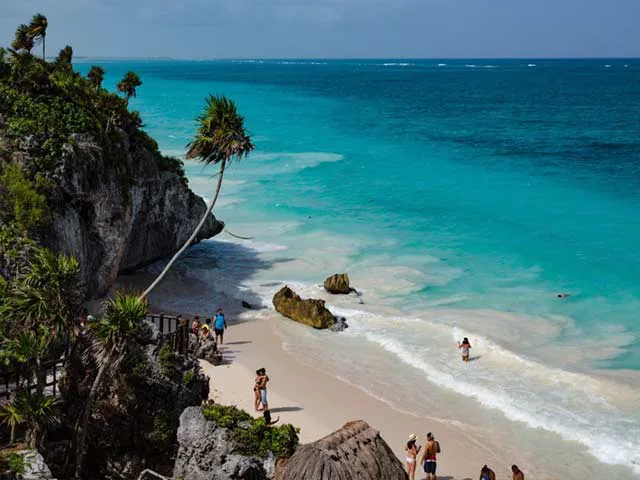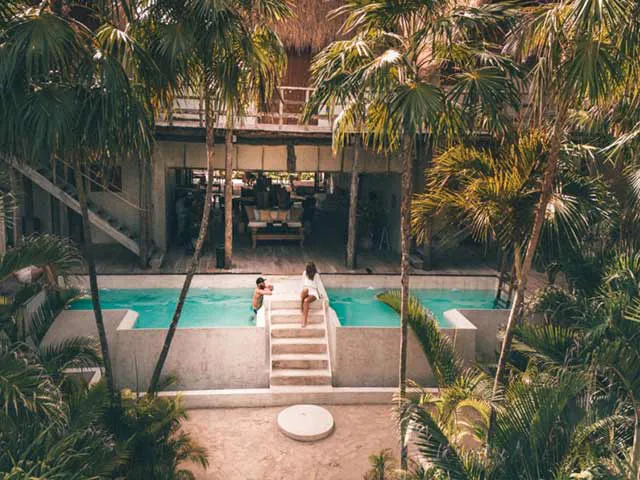 Tulum is an ancient port city of the Mayan civilization in Mexico, located on a 12-meter cliff off the eastern coast of the Yucatan Peninsula.
Attractions of Tulum
The most significant and powerful structure of the Tulum archaeological complex is the El Castillo temple (translated from Spanish for "castle"), which looks like a pyramid and a fortress, and is located on the edge of a cliff. Like many Mayan structures, the temple was erected in several stages. A magnificent view of the bay opened from the walls of the temple. It is believed that in ancient times, El Castillo also served as a lighthouse for merchant ships.
Another important monument is the Temple of Frescoes... The walls of the temple are decorated with images of the rain god Chaak and the fertility goddess Ischel, made in the middle of the 15th century. The pilasters and columns of the temple do not differ in height, paying tribute to the greatness of the gods. On the second floor of the temple, strange red handprints can be seen that could serve as either protection spells or signatures. The priests also used the temple as an observatory, from where they watched the movement of the sun and other planets.
No less attractive is the Temple of the Wind God, so named because of its shape - a square platform with rounded corners. The design symbolizes the wind blowing in all four cardinal directions.
Tulum City
Currently, the name Tulum is not only the Mayan archaeological site, but also the fishing village of Pueblo Tulum, and a tourist area that stretches for several kilometers along the coast. The village of Pueblo Tulum is relatively small, with a population of about 15 thousand people.
Pueblo Tulum has some of the most economical Tulum accommodation options - small hotels and hostels. All shops, souvenir shops, bars and restaurants are concentrated along the main street - Avenida Tulum. The best way to get around the city is to rent bicycles.
The most expensive and elite hotels, residences, restaurants and clubs are located on the coast of Tulum. The tourist area of ​​Tulum is gaining more and more popularity, as it is here that Hollywood stars and the wealthiest people in the world prefer to stay. The secret of the resort's popularity is the small designer boutique hotels, made in the eco-style so popular today.
Tulum beaches
Tulum's beaches are considered the best in the Caribbean and some of the best in Mexico.
A secluded and clean paradise, covered with tropical thickets, has become a real Mecca for tourists from all over the world. There is a coral reef next to the shore, which creates ideal conditions for snorkeling. Emerald water, lazy caressing waves, white and soft sand invite you to come closer, swim and relax on the coast after a busy day in the archaeological zone.
Tulum is known all over the world for its combination of romance, exoticism, relaxed atmosphere, simplicity and exquisite taste.